Our First Year in the Philippines
As I look back over our first year in the Philippines it's amazing to me to see how much things have changed and how rewarding it truly is when you get a once in a lifetime chance to experience life in another part of the world.
One thing is for sure– Life is very different.
The Pizzas are bigger! =)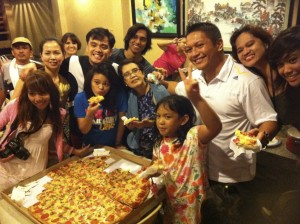 School in the Philippines is "Serious Business"! At their age of 6, 8, and 9, it's a must to have these types of bags with wheels to carry all their books.  No backpacks here!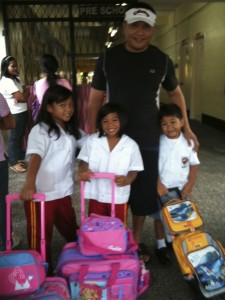 We've been to more "Grand Openings"and "Soft Launches" in the last year than our entire 30 years combined living in the US.  Somehow, there is always some new restaurant, club or product launch happening each and every week.  The best part is they usually have great food and entertainment.
Midas Cafe Launch: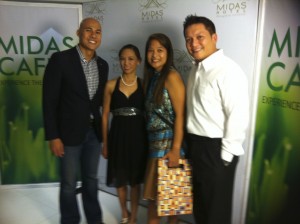 Wine Tasting:
Various Events: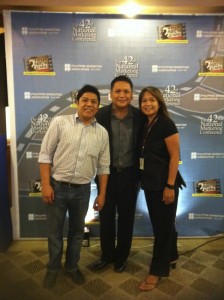 Lourd Ramos's Creations Launch:
The one thing my family absolutely loves to do is to go on outings to discover new places and experience new things. This photo was taken on my 38th Birthday at Sonia's Garden in Tagaytay.  We go out to the mountains of Tagaytay often to refresh our bodies and as a retreat from the "city" life of Makati.
The kids are just getting more and more fun.  They are growing up so fast and it's just a joy to see how they have adapted so well to their new home.  Oh, and they always find the time to strike a pose when a photo opportunity arises!
There are many things to enjoy in the Philippines.  We make it a point to try and do something each week to experience something "new".  One thing does stands out when I think of our first year here… and that's all the movie premieres we've seen. =)  Here are just a few!
Transformers: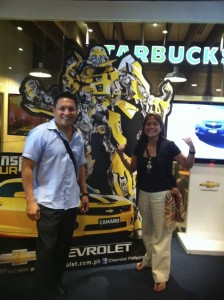 3D Imax is always fun times with the kids: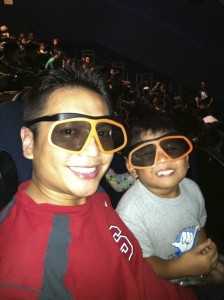 Cars 2:
Smurfs:
Green Lantern: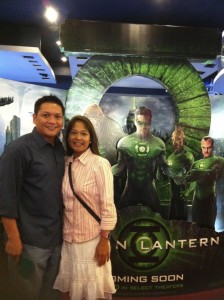 It's impossible to sum up our entire year in just one posting but for all of our friends and family back in the US and the rest of the world.  We just want to say that we are doing great and are enjoying our new home.  We do miss the US and all of our friends but life as we see it will never be the same again…
2012 promises to take us to many more places and expose us to many more exciting experiences.  We can't wait.  Life is an everyday adventure!
Till next time!